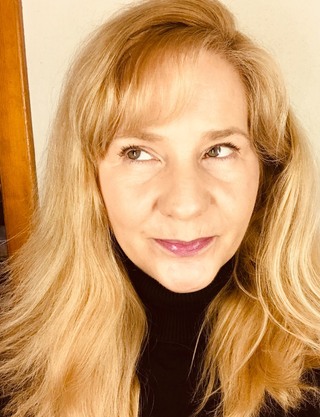 Lori Jakiela is the author of the memoir Belief Is Its Own Kind of Truth, Maybe (Atticus Books), which received the 2016 Saroyan Prize for International Literature from Stanford University, was a finalist for the Council of Literary Magazine and Small Presses Firecracker Award and the Housatonic Literary Award, and named one of 20 Not-to-Miss Books of Nonfiction of 2015 by The Huffington Post. Jakiela is the author of an essay collection, Portrait of the Artist as a Bingo Worker (Bottom Dog Press), as well as two other memoirs -- Miss New York Has Everything (Hatchette) and The Bridge to Take When Things Get Serious (C&R Press). She is also the author of the poetry collection Spot the Terrorist (Turning Point) and several limited-edition poetry chapbooks. Her latest poetry chapbook, Big Fish, was published by Stranded Oak Press in 2016. Her next poetry collection, How Do You Like It Now, Gentlemen?, received the 2021 Wicked Woman Prize from Brickhouse Books and will be published in Fall 2021.

Her work has been published in The New York Times, The Washington Post, The Chicago Tribune, The Pittsburgh Post-Gazette, The Rumpus, Brevity and more. Her essays have been nominated for The Pushcart Prize many times, and she received the 2015 City of Asylum Pittsburgh Prize, which sent her to Brussels, Belgium on a month-long writing residency.

She has also received Golden Quill Awards from the Press Club of Western Pennsylvania, was a working-scholar at The Bread Loaf Writers Conference, and was the winner of the first-ever Pittsburgh Literary Death Match.

She lives in Pittsburgh with her husband, the writer Dave Newman, and their children. A former flight attendant and journalist, she now directs the undergraduate writing program at The University of Pittsburgh-Greensburg, where she is Professor of English and Creative/Professional Writing. She has been a co-director of Chautauqua Institution's Summer Writers Festival, taught community writing workshops at a yoga studio in her hometown of Trafford, Pa., and curated the Saturday Poem feature at The Pittsburgh Post-Gazette. She writes a regular column -- Stories of Our Neighbors -- for Pittsburgh Magazine. The column, based on the work of Studs Terkel, features the stories of Pittsburghers during the Covid pandemic and beyond.

She is at work on her first novel.